Most of our instruments are made as custom orders. Occasionally we make a guitar for an exhibition, photography or video shoot – and we can offer these new instruments to you without a long waiting list. Typically these guitars or basses come with prestige features and upgrades selected for presentational purposes. If you're looking for a great instrument and need it fast, have a look. Maybe your dream guitar is already here waiting for you.
About time we made a candy orange VSOP! That is one sexy...
This Satin Viola coloured Aeon Classic is one of the first...
This Fire Glow coloured Mojo Grande is one of the first...
This is one of the first ever made Valvebucker Mk2 powered...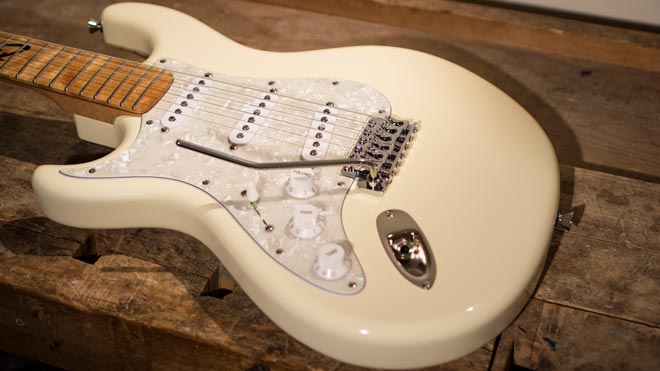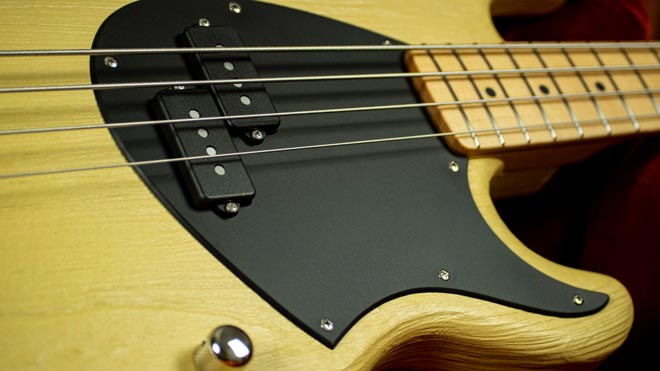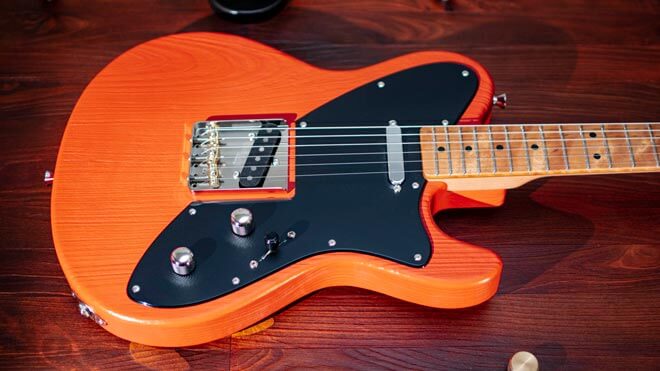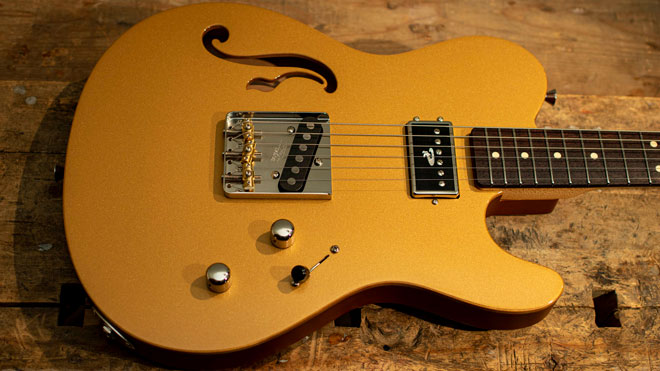 This goldtop Unicorn Supersonic features the Sunbird pickups from our dear friends at Sunbear...
The first ever Duke powered with Valvebucker. This guitar was first introduced at the Helsinki...
It's been too long since the last time we made a lefty guitar to have in stock. A fantastic...
To celebrate the Duke 25th Anniversary we made this one-off replica of the Duke #1, that is still...
Steam Classic in barebone blonde colour. A no-nonsense, stripped down workhorse. As one of my...
This honeyburst Unicorn Classic features a lightly relic'd nitro lacquer and aged hardware. Oozes...
Get your Mojo working! This stripped down bare bone blonde Mojo should tick all the boxes you...
This beautiful honey sunburst Aeon Artist is now available at Neuvellaxe, our dealer in Japan....
Red and gold - a killer combination! Open and massive sounding - just like it should be. Learn...
Tobacco burst, gold hardware and tortoise pickguard - there is a combination that makes my heart...
We're making this VSOP Classic to our stock - and it could be yours! Why this specific one? Well,...
This Unicorn Supersonic is in the works - and it could be spoken for you. Still many options for...
This Steam Deluxe was to be one of our NAMM 2021 show pieces. Well, the show is not happening......
Stripped down of any unnecessary bling - and yet, for those players who want to experiment with...
The first VSOP guitar ever made with the Valvebucker. Check out the video down below - recorded...
Now look at that colour - sexy! When I strummed the first chords with this VSOP Classic, my...
It's fascinating how the Bare Bone finish has quickly become so popular among the custom guitars...
Simple, yet elegant, don't you think? The combination of white, gold and arctic birch is really...
The first gold top Mojo Grande we've made. Love it! Another unique feature in this Grande is the...
And then something completely different. 🙂 This 12-stringed Mojo King has a fantastic array of...
Arctic Birch just doesn't get more beautiful than on this Mojo Grande top and fretboard. The...
This vintage white Mojo King is ready for delivery. Notice from the spec sheet that this guitar...
Love this colour! Bare Bone Faded Cherry - that's the name of it. This Unicorn Supersonic is...
The first ever Steam bass we've made with Bare Bone™ finish! What do you think? I just love it!...
Yup, now the Valvebucker equipped guitars are available to purchase and order. Valve.. what? Read...
The year 2019 is the 10th Anniversary of our Unicorn guitar model. Some of you may remember that...
The Aeon has fast become one of our most popular models. A guitar that was born a hybrid between...
Let me introduce to you the redesigned Duke Supersonic. Bare Bone finish, new pickguard shape,...
I designed the Duke model between years 1996 and 1997 - over 20 years ago! During these decades...
We brought out a few new colours in the beginning of 2017, and this one - the Sunrise - has...
A lefty Mojo Classic, anyone? This baby is the first of its kind - a lefty Mojo Classic in Bare...
This guitar was made specifically for The Holy Grail Guitar Show 2018 as part of their Local Wood...
One of our new babies - not too many of these around yet. This is in fact the first Aeon we've...
Tobaccoburst with tortoise pickguard and rosewood fretboard create a friendly, warm look for this...
Something a little bit different for a change. I got to try a while back a guitar with Charlie...
This Steam Classic has the custom J-style pickups made by Harry Häussel, designed together with...
This faded cherry red Supersonic has a Spanish cedar body and neck, arctic birch top, and the...
For some reason, the combination of 3-tone sunburst, tortoise pickguard and goldplated hardware...
I really love the new Mojo pickguard shape. It gives the model a whole new style - fresh, yet...
This Unicorn Classic weighs 3.9 kg (8.6 lbs) and it is all solid just like the original Gibson Les...
Our Bare Bone finish works great with TV Yellow, doesn't it? This Supersonic has a Spanish cedar...
I developed the Bare Bone finish originally for the Unicorn Supersonic model, and since then we've...
You like green? Not everybody's cup of tea, but for some reason I've always loved green guitars...
The Supersonic has quickly become one of our most popular guitars, and I can understand why. It's...
This Mojo King features a couple of "firsts". We've never done the silhouette block style...
This VSOP Classic in vintage white colour is one of our showpieces for the Fuzz Guitar Show 2017....
The type of arctic birch this Unicorn has is extremely rare to find! We started making this guitar...
This vintage white Steam Classic with pearl pickguard has a matching arctic birch fretboard and...
The features of this beautiful Duke Classic include Spanish cedar body and neck, selected arctic...
This super lightweight Mojo Grande sounds massive unplugged. The timbre of the notes brings to...
When I designed the VSOP back in 1999, one of the details I wanted to have already then was the...
This Aeon was made for NAMM 2017. Missing the California sunshine! That's one of the nicest thing...
I just love the sound of the Unicorn Artisan. It's deep and velvety... with a strong mid range...
This lefty Mojo King was shipped to NAMM 2017. There isn't too much choice usually at shows for...
One of the very first Mojo Classics with our brand new pickguard design. This baby is one of our...
This Bare Bone Black coloured Unicorn Supersonic got ready in December 2016 - just in time - as...
We made this Supersonic not only for our stock, but also to be reviewed in Gitarre & Bass...