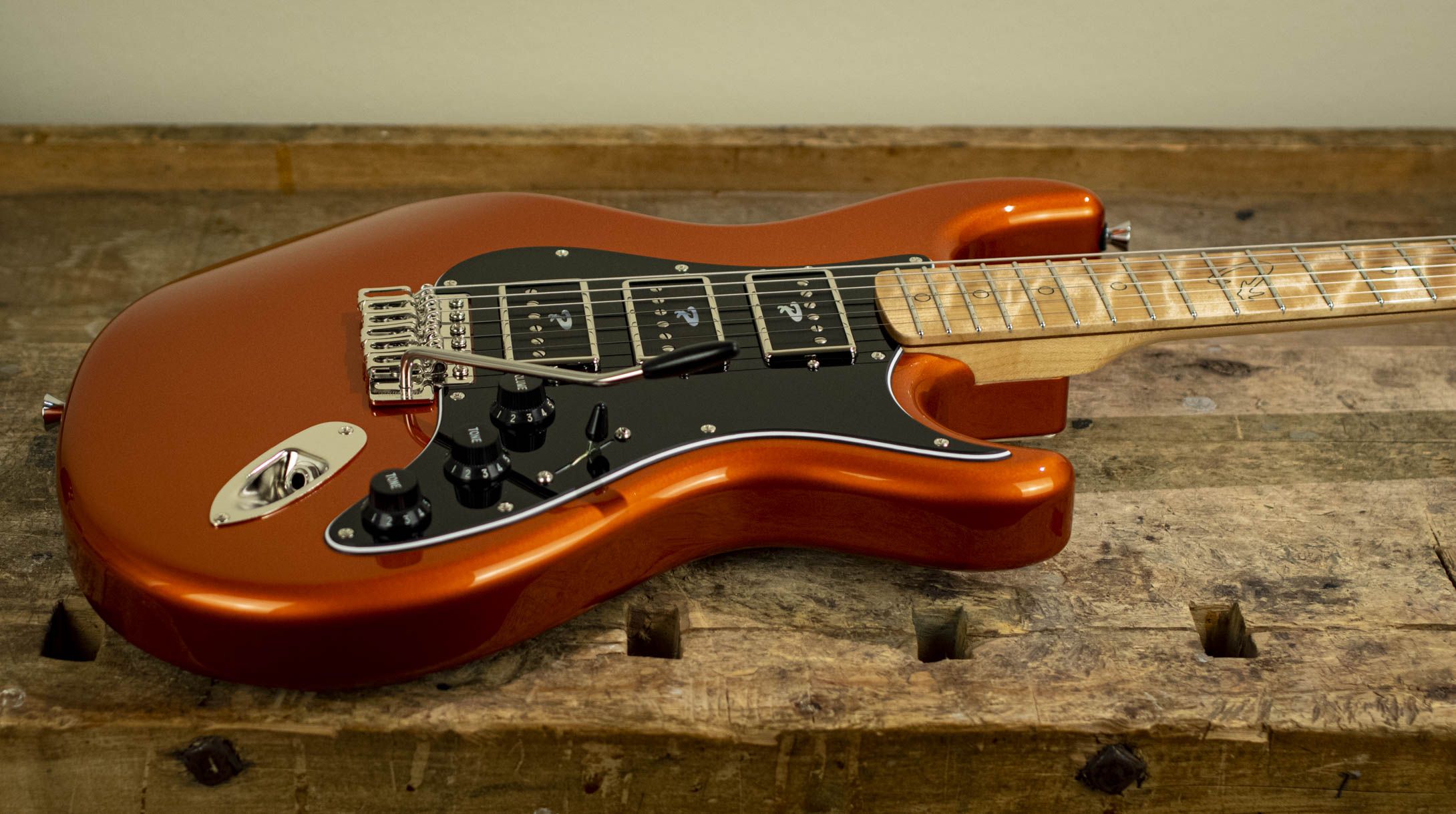 I want to tell you the story why I decided the VSOP Classic #356 to be painted Candy Orange, or Orange Drop, as we call the colour!
Let's go back to year 1937. A young fellow named Joe Bailon from Hayword, California came out of service and went straight on to pursue his life long dream to customize motor cars! At a young age, Joe had been impressed with the golden maroon sunset over the San Francisco Bay – so much so, that when he later began mixing custom paints for his car projects, he was determined to achieve a color to resemble the brilliance and glow of the golden maroon sunset from his childhood days..
Joe's experiments eventually lead into inventing a pioneering technique to spray a translucent stain over a metallic silver or gold basecoat. He started calling the method "candy paint" and tested with many different shades of colour. The big success finally materialized in a what Joe named Candy Apple Red, adapted by countless custom car paint shops around the world, and eventually the famous Candy Apple Red colour found its' way also into the Fender custom colour chart in 1963.
What makes Joe's inventive paint method especially interesting is that a true candy colour does not come ready from a can. It is always an interpretation with many variables in play. In other words, the end result is every time slightly different, depending on the distinctive style of the person holding the spraygun.
Why then candy orange instead of red? Well, I have also seen the golden maroon sunset in San Francisco Bay – and rather than going for the obvious, I wanted to recreate the original candy colour by Joe Bailon in order to celebrate our kindred spirits as romantic enthusiasts. So – hats off to Candy Apple Joe (1923-2017) and the Golden Maroon Sunset.
If you're interested in purchasing this guitar, please contact me. Also, if you have any questions about the guitar, I'm more than happy to answer!
Body finish: Glossy body finish
Body wood: Alder (Alnus Glutinosa)
Bridge: Wilkinson/Gotoh VSVG
Fret marker style: Silhouette style R inlay and dot
Fret material: Stainless Steel
Fretboard: Arctic Birch (Betula Pendula Carelica)
Headstock colour: Matched with body
Neck finish: Satin neck finish
Neck wood: Rock Maple (Acer Saccharum)
Pickup set: SingleSonics / Matched set
Strap buttons: Gotoh Straplocks
String gauge: Elixir Nanoweb 010-046
Tuners: Non-locking Gotoh SD91
Wiring: Push-pull for Neck and/or Middle PU Low Cut Circuit
Case: Hiscox custom hard case included