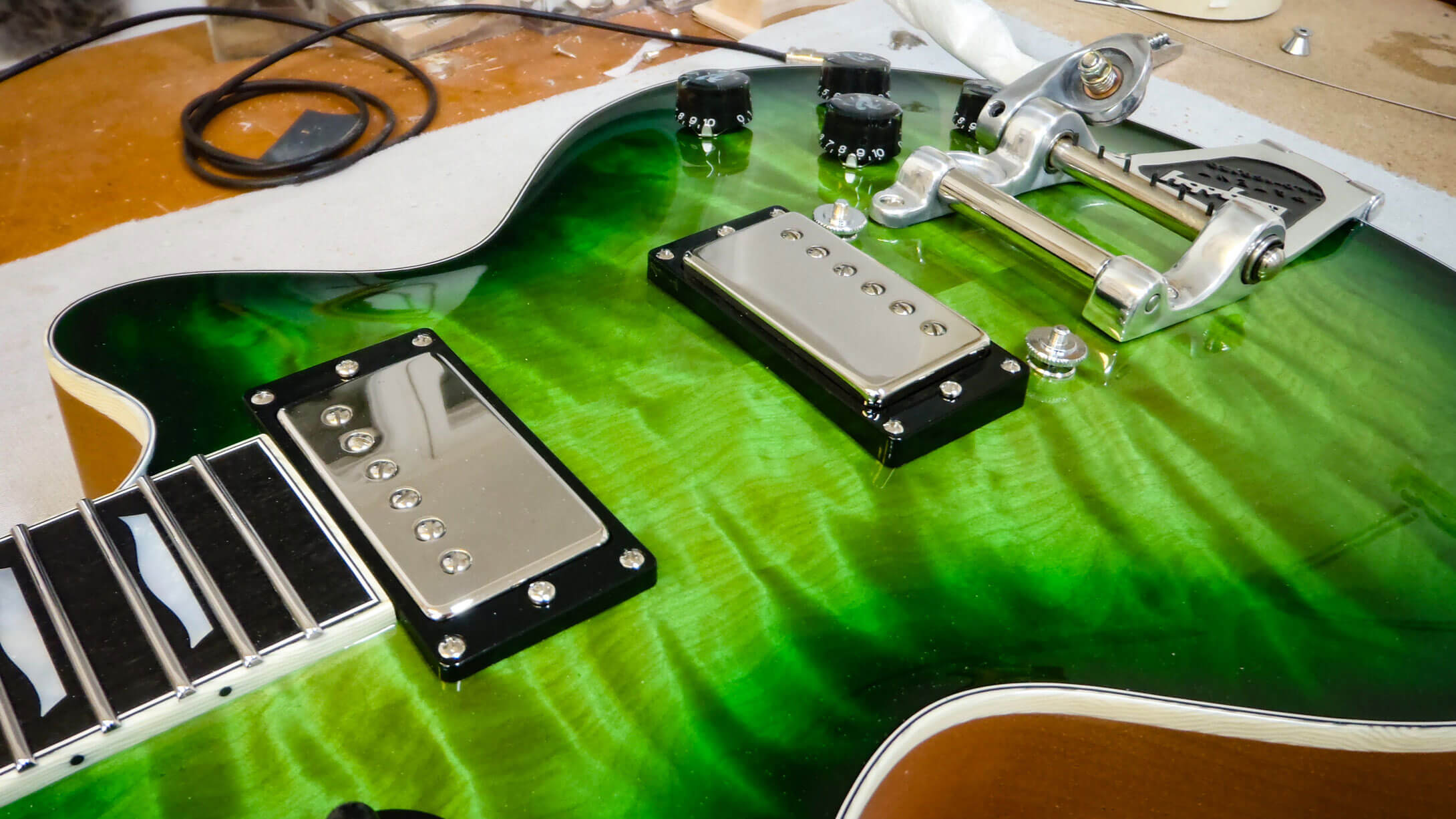 Lucille's better-looking, and naughtier, sister
Pour me some Bad Absinthe
This one we made for Kingsley Durant. It was the first ever Unicorn ordered with Bigsby vibrato. It is also the first Unicorn we coloured Absinthe Greenburst – or, as the colour was officially re-named after the guitar was finished – Bad Absinthe.
Thank you Kingsley!
Other features of this guitar include ebony fretboard, stainless steel frets, Unicorn Custom pickups and rippled ivoroid bindings. Kinsgley recorded this cool video with the guitar, complete with a little comparison to a vintage PAF Les Paul. Hope you enjoy also the stills we took during the build process and in our studio.
"The name "Babs" evolved out of a conversation with David Torn, in which he pointed out that the green finish was a color he associated more with bad absinthe than the good stuff. Bad Absinthe is now the official Ruokangas name for this color, and my friend Tom Kesel, who has named several of my guitars, had the idea of shortening it to Babs. Tom describes the guitar as "Lucille's better-looking, and naughtier, sister." Indeed. Babs has quickly become one of my favorite and most often-used guitars."
– Kingsley Durant